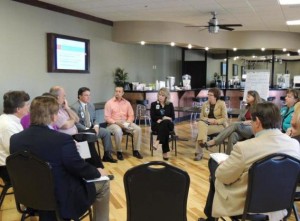 Yagos & Associates is a consulting firm that inspires and engages organizations using a Fearless Leadership Approach to transform the organization. Fearless Leadership was born out of need to fill a void as leadership is in a "crisis". The very bond of trust and authority has eroded between leaders and followers. There is a rising level of consciousness in individuals, teams, and organizations for an evolved leadership approach. When we are called in by organizations we:
Start with the purpose and examine the organizational health using a variety of assessments. We put "Purpose into Action".
Design programs to provide solutions to address the needs of the client.
Coach leaders
Create programs to sustain the changes for the future.
Our approach to working with organizations is to build that foundation of trust and manage and reduce fear. If trust is not in the framework then all other efforts fail over time. We have found that reducing entropy in leaders will reduce entropy in organizations.
This program is for leaders who want to take individuals, teams, and organizations to the next level of performance. The Fearless Leadership Approach is about transforming the culture of fear based behaviors to a culture based on trust. The trust based organizations outperform their peers in their same industries. The data is available. People experience profound personal breakthroughs and reach a higher level of personal effectiveness and fulfillment. They become engaged and inspired.