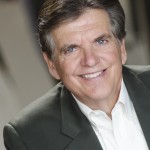 Fearless Leadership: How Performing Organizations are Transforming the Workplace!
This book is dedicated to the fearless leaders who are courageous in taking the steps to building trusting relationships at every level in their organization. The book is a valuable resource as it provides the knowledge, skills, and the tools for change. It examines the conditions that create fear in the workplace and contrasts them to workplaces that are built on a foundation of high trust. It identifies the characteristics of those workplaces and leaders that create fear or build trust and how they use their interpersonal skills. Most importantly Fearless Leadership provides a solution based on A.C.T.I.O.N and a plan to break the cycle of fear to build the organization on a foundation of trust.
Tom Yagos combines case studies, experiences and clear examples from people with whom he has consulted and weaves them into simple, easily implementable concepts to transform individuals, teams and organizations.
Benefits
This book is for leaders who want to improve employee engagement, build trusting relationships, and inspire employees to a higher level of performance in the organization. It provides the opportunity for leaders to make a good workplace a "great" workplace, to become the Employer of the Future.
Publisher: Insightful Leaders Press
Publication Date: January 2012
ISBN: 978-0-9848538-0-9
Tom Yagos earned his MBA from Regis University and is a speaker and consultant to organizations. See About Tom for details.
Inspiring Audio CD
In this inspiring audio CD, Tom Yagos personally takes you through the elements of the Fearless Leadership Book. The book combined with CD is an excellent resource for sustaining the new insights gained from reading the book. It reminds us how we will show up each day and will we intentionally build trust or create fear in the lives we touch both personally and professionally. I would invite fearless leaders to start a book group within their own organizations to discuss the principles of the book and how they might apply them.